(Temporary) tattoos like about Jungkook
• tattoos last from 5 to 7 days - this is enough to enjoy your new image - but the tattoo will not have time to get bored;
 • Tattoos look exactly like on Jungkook's arm.
 Transfer tattoos do not require special care.  The drawing will last longer if you avoid rubbing with clothes and frequent use of oils, lotions and sunscreen.
 Usage tips:
 1. Before applying the tattoo, degrease the skin, and if necessary, carry out depilation - the drawing will better transfer to absolutely smooth skin, and will last longer on it.
 2. Crop all logos along the outline.
 3. Remove the transparencies from the drawings.
 4. Apply the tattoo to the application site.  Correct its position using a black and white copy of the drawing on the back of the paper.
 5. Press down firmly on the tattooed paper backing with a wet towel for 30 seconds.
 6. Alternatively, you can slightly wet the sheet (but only slightly), and then press with a dry towel.
 7. Carefully peel off the backing and allow the design to dry.
 Done!
‼️Dispatch up to 14 days (because this product on our storage)
The opportunity to get into our Tik Tok
More than 1194 orders completed
Official goods
Comfortable payment methods
Gift for Order
Worldwide Shipping
Comfortable personal account
Your purchase will count on Korean Charts.
Your purchase will count on HANTEO Chart and GAON Chart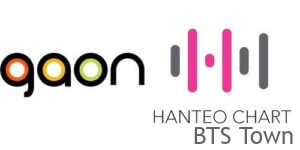 Polina
The package arrived intact. Everything is well packed) Thanks for the extra gift!
4/18/2021